Kellovision presents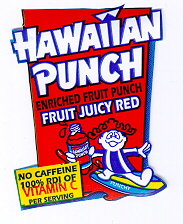 The "This is not a Hawaiian Punch Homepage" Homepage
This Homepage is not devoted to the sweet nectar that is Hawaiian Punch. Come along and bask in its un-punchy goodness.
---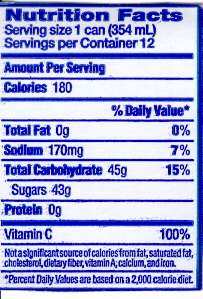 This page is not dedicated to Hawaiian Punch, but I'm going to tell you that it is a unique blend of scrumptious-ness, as shown in the ingrediants below. That's right kids, Hawaiian Punch has seven different kinds of juice, each one adding its own distinguished flavor. The flavors work together as some sort of a mighty, thirst-quenching team. As you can see to the left, one can of Hawaiian Punch can get you through the day. It's chalked full of nutritious goodness. The more you drink, the better you will be and stuff.


There are some spinoffs of the original that are also very tasty. They are called Typhoon Blasters and each has its own flavor.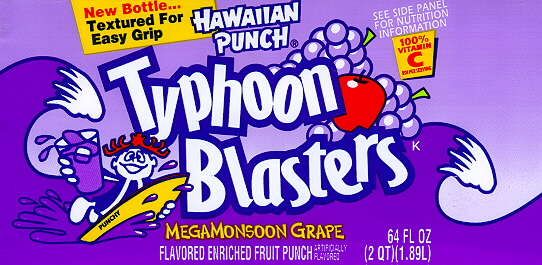 More to come...
---
Legal Stuff: This Homepage is in no way related to Hawaiian Punch. Hawaiian Punch is copyrighted by Sundor foods, which operates under a license from Proctor & Gamble. Sundor foods and Proctor & Gamble are also copyrighted. Any relation of this page to Hawaiian Punch is purely coincidental.
---
Other pages done in Kellovision:
The Kellovision Homepage
The Censor 2000 Homepage
The Wacky Laws Homepage



Sign My Guestbook View My Guestbook